International Cycling Executives is excited to announce a new Singapore community partnership for 2023.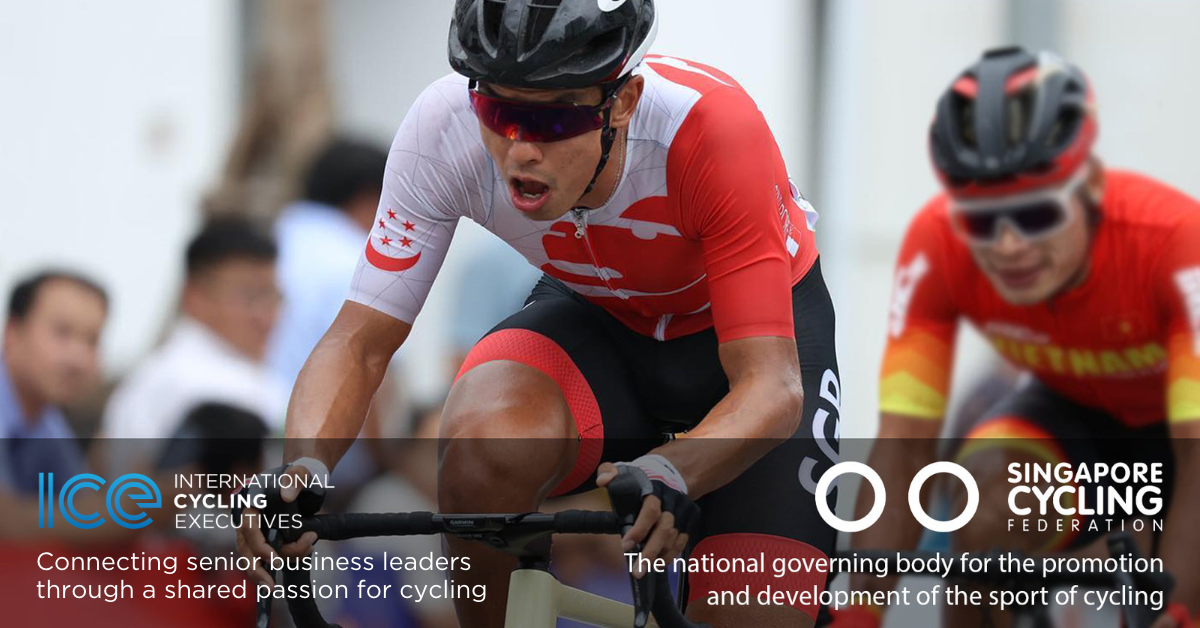 ICE to partner with Singapore Cycling Federation (SCF) to strategically position the profile and purpose of this dynamic organisation with members and partners in the region.
The collaboration sees SCF expand it's vision and awareness into international and local business for 'all in Singapore to develop cycling as a core life skill'.
With the rapid uptake of cycling across all profiles of the population, the potential pathways for talented riders are incredible and further the health, transport and sustainability benefits that will transpire as more Singaporean's are inspired to ride.
"For us it is about personal and professional development, on and off the bike… making a tangible difference and bringing business, sport and community together!" – ICE Founder & CEO Ryan O'Neill said of the community partnership.
About International Cycling Executives
International Cycling Executives is a community of like-minded senior executives connecting over a shared passion for cycling. We help our members and partners form deep, lasting, real relationships both personally and professionally with programs in Australia & Singapore with active members across The US and Europe.
Contact: Ryan O'Neill – Founder & CEO
About Singapore Cycling Federation
The Singapore Cycling Federation (SCF), formerly the Singapore Amateur Cycling Association, is the governing body for the sport of cycling in Singapore. Recognised by Singapore Sport as the national governing body for the promotion and development of the sport of cycling, SCF is affiliated to the Singapore Confederation and the Union Cycliste Internationale (UCI).
Most recently SCF has initiated the SCF Children's Academy and high performance development programs, including the development of BMX and the SCF Track Cycling Academy. In 2021 SCF also set up an esports academy.
Contact: Mahipal Singh – General Manager